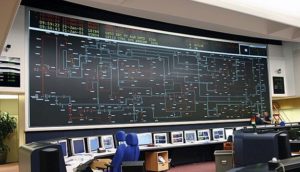 Title of Laboratory

Analysis and Control of Energy Systems and Electrical Networks

Laboratory acronym

LACoSERE

 Faculty

Technolgy

Tel 

Fax 

Physical location

Block of research laboratories

E mail
Presentation of the Laboratory
The Laboratory for Analysis and Control of Energy Systems and Electrical Networks (LACoSERE) was approved in 2010.
Is made up of five (05) teams:
Team 1: Analysis and Conduct of Power Energy Systems.
Team 2: Control and Optimization of Electrical Networks.
Team 3: Control and Energy Management of Electrical Systems.
Team 4: Automatic Complex Systems.
Team 5: Diagnosis, Supervision and Electromagnetic Compatibility of Electrical Systems.
HADJAJ ABDELCHAFIK

Photo 

Grade

professor

E-mail

a.hadjadj@lagh-univ.dz

Tél/Fax

Personal page